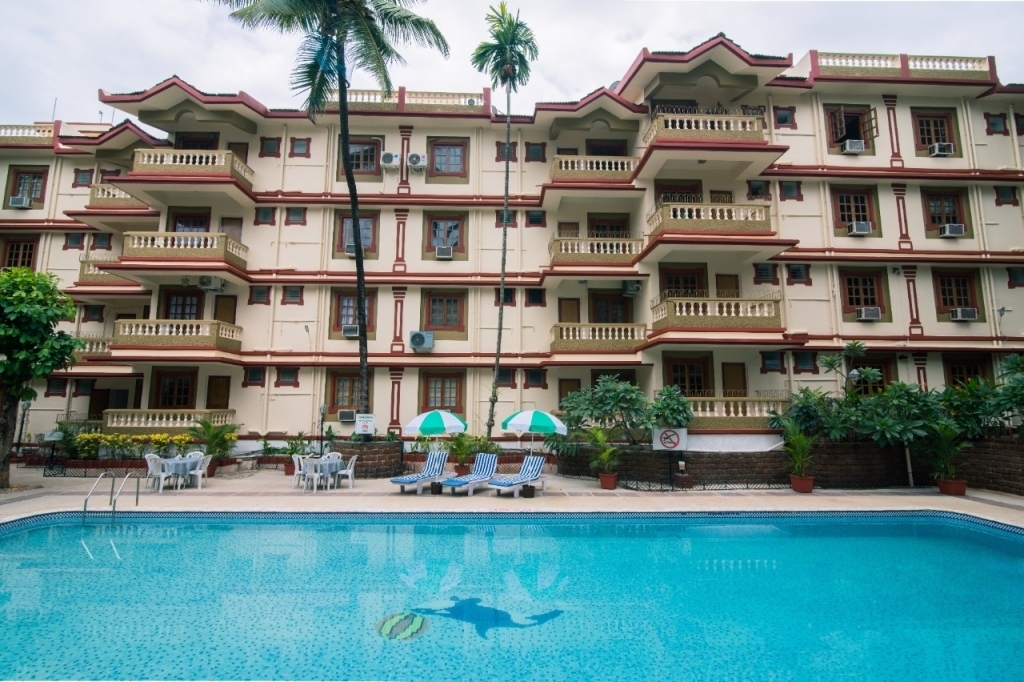 Highland Beach Resort in Candolim is the perfect place to enjoy a safe, pleasant & joy full holiday. Spread across 16 acres of natural beauty, enjoy expansive one-bedroom and two-bedroom vacation apartments with enough ventilation and beautiful views from private balconies.
Located just steps away from one of Goa's most stunning beaches, our resort can be easily accessed by road from major cities and we recommend driving down in the comfort and safety of your own vehicle. With seven swimming pools, two banquet areas and restaurants, and a bar, we offer lots of space for adequate physical distancing while on holiday. To comply with hygiene norms, no elevators are accessible and our accommodation has individual air-conditioners for your healthy well-being. With just two apartments per floor and six feet distance between each, enjoy a safe home away from home right by the beach. Soak in the holiday spirit of Goa with a relaxing time at Highland Beach Resort, where fun comes to stay and great memories are made!
A 450 serviced apartment village with various restaurants, bars, clubs, , supermarkets, shopping and beach all in a 200 meter radius. Choose from a Single bedroom apartment with Kitchen, pool view balcony, living room and spacious bedroom for 2 from ₹ 2000 per night onwards and 2 double bedroom apartment, kitchen, living room with 2 balconies with garden and pool view and good parking from ₹ 4000 onwards.
Executive Suite Double Room with Breakfast  ₹ 3000
Executive Suite Double Room  ₹ 2000
Ambassador Suite Double Room with Breakfast  ₹ 6000
Ambassador Suite Double Room  ₹ 4000