Spectacular colors of Goa make it the best place to chill out
When a laidback vibe is expected from a vacation, what can be more appropriate than Goa? The place is not just the most lovable hub of backpackers; it is a kaleidoscope of far-stretched beaches, ultimate food and beverages, candle light dinners and exhilarating rave parties. An array of well-maintained hotels, resorts, and restaurants in Goa don't leave a stone unturned to satisfy the materialistic comforts of their guests. They make sure that your trip is an immemorial experience.
Lounge on the beach with a drink in hand or dance whole night in a rave party; the way you spend a vacation in Goa depends on your personal preference. The charm of incredible architecture of Portuguese-inspired buildings, buzzing night clubs in Goa, and languid atmosphere compels you to extend the stay for one more day.  Experts recommend that one should split the tour program into two parts; see the beauty of North Goa first and then approach to South Goa for further fun. The diversity of lucid fun and entertainment on the beaches of Goa is incomparable.
It is a UNESCO heritage site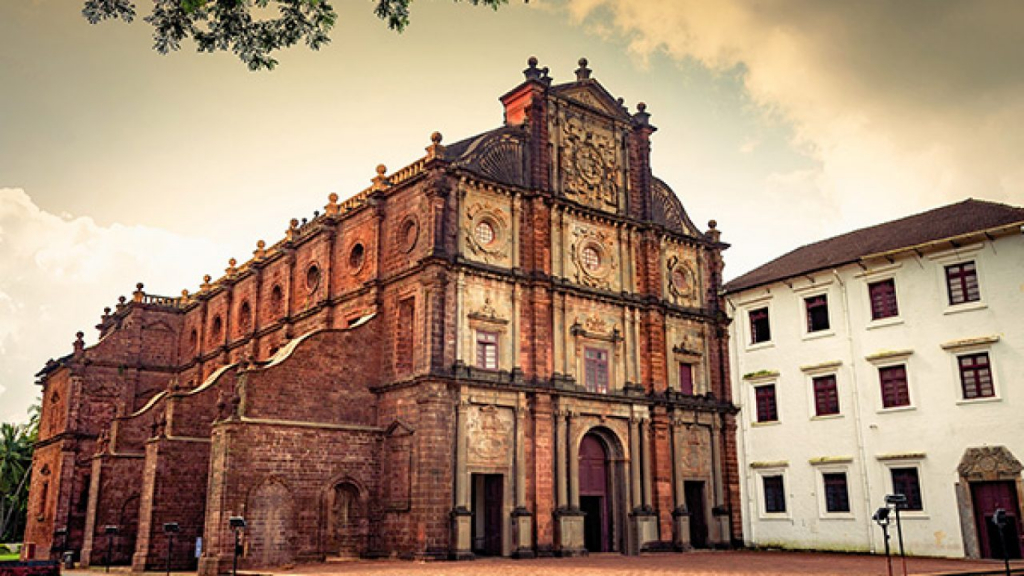 Don't underestimate Goa by considering it a Beach Destination. The former Portuguese colony boasts of many places that have been declared World Heritage Site by UNESCO. Particularly, Old Goa has many churches and cathedrals of the old times stand majestically from three centuries or more. Exquisite exterior and supercilious interior are a feast for the eyes.
The number one monument in the list is, obviously, the Basilica of Bom Jesus where the remains of St Francis Xavier are preserved. This 16th century Jesuit missionary stepped in Goa and remained there forever. The Basilica is the specimen of superb baroque architecture with gold plated altars. Tourists from all corners of the world come to see the magnificent beauty of this historical monument. Se Cathedral is the largest and the most impressive church in Old Goa with 15 strikingly beautiful altars and a fantastic display of architectural details of the Renaissance period.
Carnival, Christmas and New Year are the top three events in Goa when thousands of people come and feel the vivid colors of fun and bliss in Goa. The whole place is in a party mood that time.
Call the tour operator and book your stay in the luxurious place like Titos Baga Goa. You would forever relish the golden moments. Goa is a fabulous place to unwind with friends, family members and beloved ones!